Leading Provider of Global Market Solutions
Connect to Prime Liquidity, Technology & Risk Solutions​
ACY Connect is a regulated provider of multi-asset prime broker services, powerful end-to-end technologies and proven risk and analytic solutions.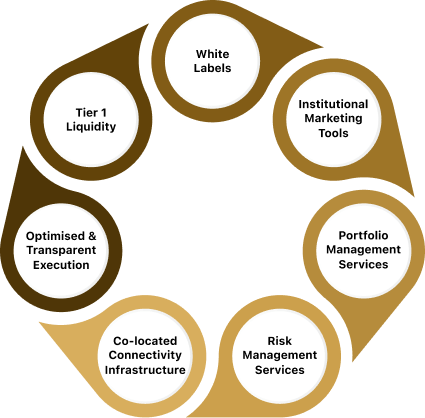 The key pillars that ACY Connect operate on are Transparency, Technology and Client-Focus.
ACY Connect has the technical foresight, financial backing and development resources to procure and create a truly innovative, state-of -the-art offering, well beyond just its core prime of prime liquidity solutions.
We cross traditional thinking, by positioning as a central hub for clients to Connect to any of ACYs institutional products and services.
Our high level of Fintech expertise attracts a wide range of client types who choose to partner with us because we have the internal resource to truly understand and meet our client's diverse scope of requirements.
Reach out and let the ACY Connect team engage in meaningful discussions to understand your business needs and we will present a customised solution for your review.
Once the solution and commercials have been agreed, submit your application and signed product agreement through for approval.
Creation & Implementation
Once approved, our integrations team will bring your solution to life, which includes configuring, implementing and testing for Launch.
Our dedicated teams will be on hand 24/7 via our communication channels created specifically for you.