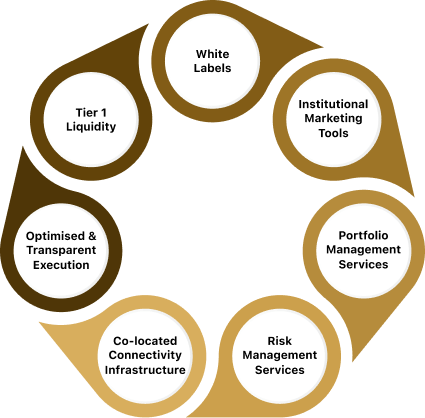 ACY Connect is a regulated provider of global markets solutions and services to the Institutional/wholesale client segment.
The key pillars that the ACY Connect operate on are transparency, client-focus and technology. With a track record of servicing clients since 2011, we are well-positioned to deliver solutions that genuinely meet your needs.
We understand the importance of creating, delivering and integrating cutting edge, intuitive technology into the daily use of our clients lives, so whether its technology to improve pricing, execution, data capture, analytics, transparency, real time reporting, machine learning, user experience, order routing, you can rest assured that if its fintech based, then ACYs 120+ strong R&D team not only know about it, but are likely to be leading the industry with its advancements.
ACY Connect has the technical foresight, financial backing and development resources to procure and create a truly innovative, state-of -the-art, Prime Services offering, well beyond just its core prime of prime liquidity solutions. It crosses traditional thinking, by positioning itself as a central hub for clients to Connect to any of ACYs institutional products and services.